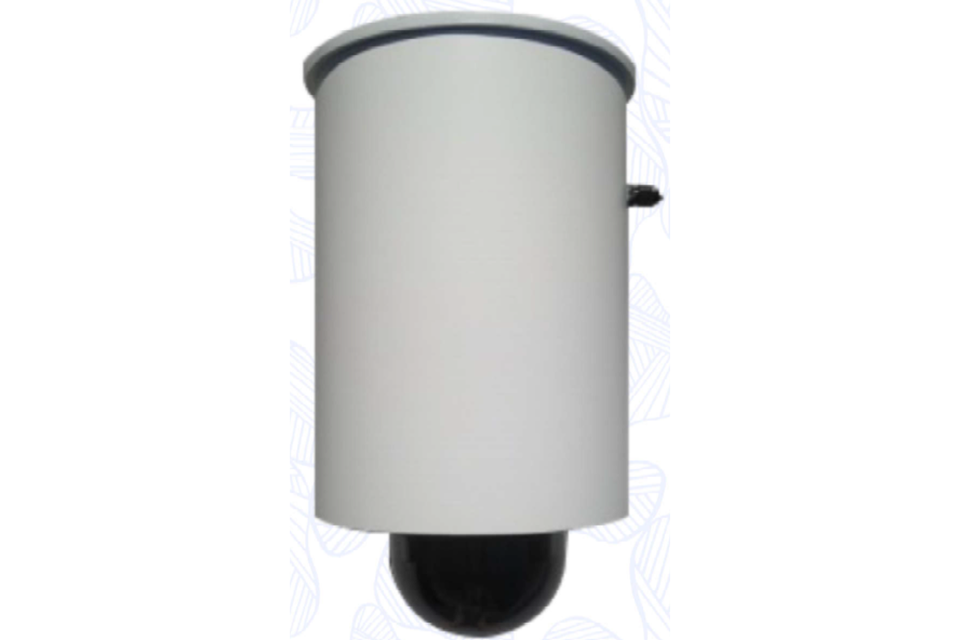 NOMAD
The NOMAD is a rapidly deployable, highly scalable, intelligent security appliance. Its simple design and adaptability allows you to quickly deploy multiple security technologies in one device.
Each NOMAD is built with AI/ML edge computing capabilities providing autonomous, rapid response to events in its environment. The system is open-platform and can integrate with all command and control systems.
Examples of security technology the NOMAD incorporates:
IP surveillance cameras

Gunshot Detection

Wireless device detection

License Plate Recognition

and many more!
Video Analytics
Video analytics process video in real-time and transform it into intelligent data. They automatically generate descriptions of what is happening in the video (metadata) and are used to detect and track objects which also could be categorized as persons, vehicles, and other objects in the video stream. This information forms the basis on which to perform actions, e.g. to decide if security staff should be notified or if a higher quality recording stream should be used. Video analytics turn simple IP video into business intelligence.
ALPR - Automatic License Plate Recognition
From tracking criminals to analyzing the flow of traffic in a parking lot to automating tasks, few technologies can be applied as widely as ALPR can. And PlateSmart has found a way to address virtually every application, from commercial to government use. The company's award-winning technology begins with a plate and ends with AI-driven intelligence. The goal: capture license plate and vehicle data and turn it into accurate, real-time intelligence our customers can use no matter the industry or market segment.
SkyEye - Cloud VMS Platform
JMSS Hosted Cloud Video (powered by CamCloud) is a hardware-free cloud video surveillance solution perfect for businesses, including retail, restaurants, and multi-location enterprises. The SkyEye solution replaces traditional on-premise NVRs, eliminating the need for on-premise equipment and is fully integrated with world-class AI that detects people, vehicles and hundreds of other objects.
Incident Management and Control (IMC) solution
IMC software solution for rapid response of critical events, management of tasks and digitizing workflow.

CrisisGo - A Unified Safety Solution

We believe the world is better when everyone has access to the information and tools that keep them safer while they explore exciting places, attend events, and live their lives. No one should be unsafe because the cost is too great or the technology too complex. CrisisGo builds easy-to-use tools to empower people to take an active role in keeping themselves and others safe. Tools that shorten the distance between seeing something and doing something about it - because we believe speed is important to safety, prevention, and response.
Speed is critical for safety, but so is reliability. Our digital safety and incident management platform helps create one of the most robust multi-layer communications platforms available in the market today.
The system was built around safety first, but it also provides a platform to manage day-to-day activities of your staff, digitize your workflows and break down communications barriers.
CrisisGo connects people, allows them to share information and make critical decisions across any physical platform quickly and efficiently. 
Managed Cybersecurity Solutions
Managed Cybersecurity Services encompass a comprehensive suite of proactive and reactive measures designed to safeguard digital environments from a myriad of threats. These services combine advanced technologies, skilled human expertise, and vigilant monitoring to provide continuous protection, threat detection, incident response, and vulnerability management. By outsourcing the complex task of cybersecurity to dedicated professionals, organizations can ensure the integrity, availability, and confidentiality of their digital assets while staying agile in the face of evolving cyber threats.
Managed Connectivity
Providing a secure, always on, managed network solution that connects all of your tools and devices that are critical to your business operation.  The Mako system is designed to maximize uptime with next-gen security in mind and the capability to scale up or down, hassle-free as needed.  The solution includes managed routers, switches, WiFi access points and Voice-over-IP options for a complete package to help you protect and streamline your business.  Add in our cloud-based security camera solution, SkyEye, and you have a rock solid, fully managed connectivity and cyber security platform all in one. 
Learn more about our services and let us put together a personalized program to fit your needs.